Weather report for Thursday 27 April 2017:
frost on lawns and cars at dawn. Turning cloudy later, a cold northerly wind. Temperature 9.5C by mid-afternoon.
Today's tasks:
The Spring tidy up continues with weeding in many areas. Chris was well occupied with dead-heading an extensive planting of hellebores to prevent seeding.
Time for tea and cake:
Trudi provided a delicious cake to celebrate Pete's recent birthday.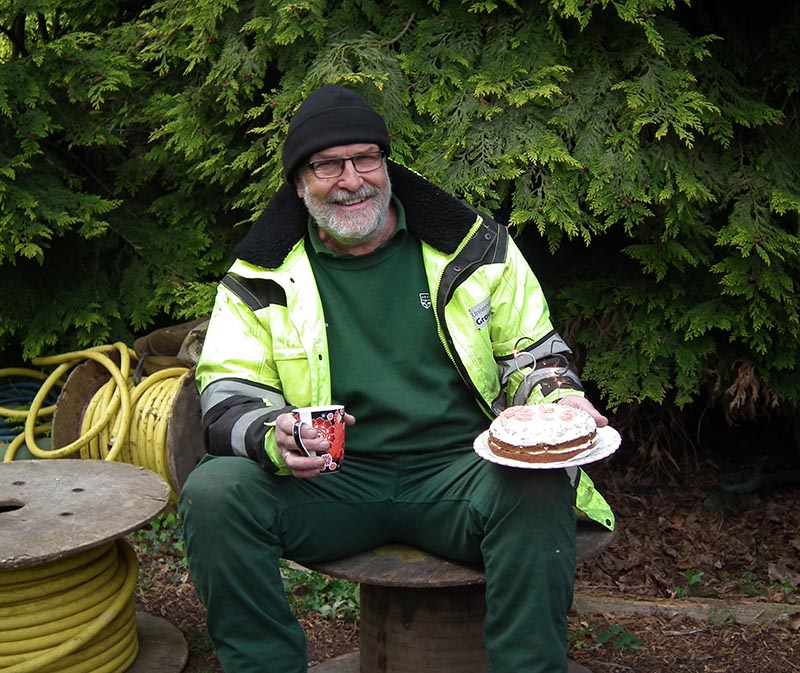 What's beautiful in the Harris garden just now?
The swathes of blue Camassia in the meadow.